Blog
Posted on Sat March 2, 2019.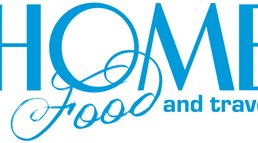 ACCOMMODATION
Experience Dullstroom's old world charm at Treelands Manor
HOME FOOD & TRAVEL
FEBRUARY 18, 2019
Treelands Manor
Should you find yourself driving through the most beautiful part of Dullstroom, be sure to make your way over to one of the accommodations of the Treelands brand; namely Treelands Manor, the latest addition to the Treelands family.
This self-catering accommodation boasts seven Superking studio units; four sleepers, and one three sleeper unit. For larger groups there is a conference facility/communal entertainment area.
All Superking units come equipped with an en-suite bathroom with a shower, with either a king bed or twin bed as well as a set of bunk beds. For families opting for the three-sleeper unit it comes with a king bed and a single bed.
All units come equipped with a TV with the hotel DStv package, a built in fireplace that also acts as a braai if you're in the mood for a traditional South African meal. They also have a lounge/dining area and a kitchenette. Free high-speed Wi-Fi is available and secure parking is available on the facility for your peace of mind.
In a larger group and wanting to entertain?
A communal braai area is also available for your use so you can have a great time under the stars while enjoying a traditional South African braai.
Treelands Manor is situated behind the legendary Harries Pancakes; which is within walking distance of Dullstroom's important landmark restaurants and pubs. Get on your bike or your walking shoes, exit the gate and immediately experience the old world charm of Dullstroom.
Treelands Abbey Cabin Units
In Dullstroom you will never find yourself bored or with nothing to do; there are a wide range of activities on offer for people from all walks of life and all ages.
As Dullstroom is the premier fly-fishing destination in South Africa, you will be spoilt for choice when it comes to fishing locations. Trout species such as Rainbow and Brown Trout can be found in most streams. Fishing partners of the Treelands Estate include Mavungana and the Dunkeld Country Estate.
Other activities on offer in nearby locations include hitting a few golf balls in the Highland Gate Golf and Trout Estate, discovering the popular mountain bike trails, enjoying a peaceful ride at the Dullstroom Riding Centre, and taking the stress off with Clay Pigeon Shooting.
For the avid nature lover, you can enjoy a trip to the Dullstroom Bird of Prey Rehabilitation Centre, where you can interact and learn more about these wonderful creatures. The Dullstroom Nature Reserve is renowned for its trout fishing dams, scenic vegetation and fantastic hiking trails – definitely a place worth visiting!
To book your stay in this lap of luxury, call 082 469 8478 or email gbev@global.co.za or visit treelands.co.za for live booking and payment.
Read More